It's a tradition for the host nation to give their own unique twist to the FIFA World Cup posters. Here are all the WC posters since FIFA World Cup began in 1930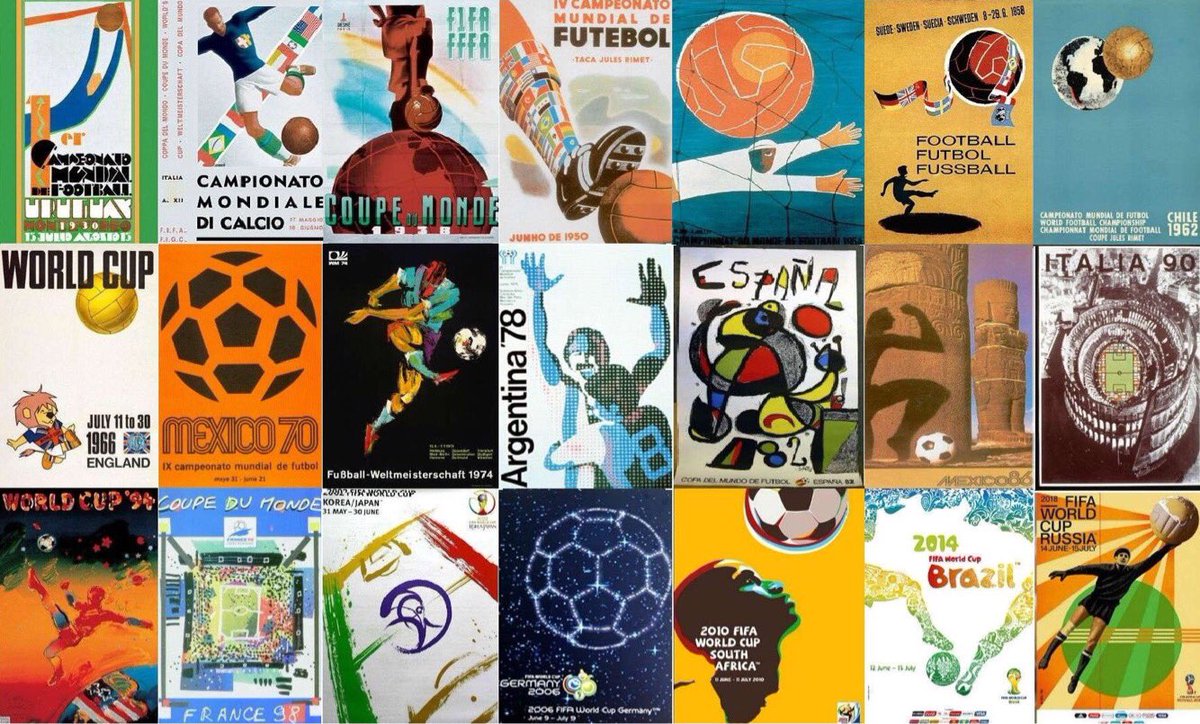 The 2018 FIFA World Cup is less than a week away! And, before the host nation, Russia faces off against Saudi Arabia, we are taking a walk down memory lane and to look at the different things that make football more than just a game. Today, it's the official FIFA World Cup Posters!
FIFA World Cup Posters through the years
The Official Poster for the 2018 FIFA World Cup was launched in Moscow. The poster, which has a retro feel to it, The poster was designed by Russian artist Igor Gurovich and gives a reflection of Russia's artistic and football heritage. The poster displays former Soviet goalkeeper and all-time great, Lev Ivanovich Yashin, nicknamed the "Black Spider", reaching out with his left hand to catch the ball, dressed in his iconic black outfit with the knee brace and cap.
Lev Yashin is widely regarded by many football pundits as the greatest goalkeeper in the history of the sport. He stopped 151 penalty kicks during his career, more than any other goalkeeper in the history of the sport, and kept over 270 clean sheets. The Black Spider still remains the only goalkeeper to have won the prestigious Ballon d'Or Award (1963); Yashin was also awarded the Order of Lenin in 1967, the highest award of the USSR. He is, without a doubt, the best person to stand as a symbol of Russian football.
The artwork is available for purchase on the Official FIFA website as stretched canvases, framed art, acrylic art blocks and bamboo wood.
Here are the FIFA World Cup posters since the international association football competition began in 1930-
1930 (Uruguay)
1934 (Italy)
1938 (France)
1950 (Brazil)
1954 (Switzerland)
1958 (Sweden)
1962 (Chile)
1966 (England)
1970 (Mexico)
1974 (West Germany)
1978 (Argentina)
1982 (Spain)
1986 (Mexico)
1990 (Italy)
1994 (USA)
1998 (France)
2002 (South Korea & Japan)
2006 (Germany)
2010 (South Africa)
2014 (Brazil)
2018 (Russia)
Image Source: FIFA
Also read:
2018 FIFA World Cup Jerseys – The Home & Away Kits
The Official Host Cities of 2018 FIFA World Cup in Russia
The Stadiums of 2018 FIFA World Cup in Russia 
---
Be a part of the hottest social media platform and win amazing prizes every week!